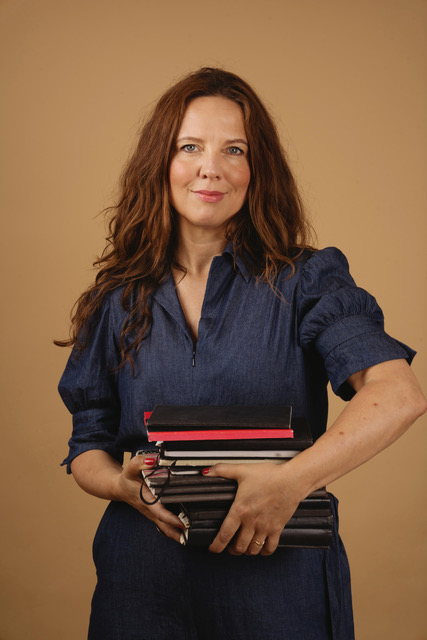 Dr. Sine Plambech is an anthropologist, film director, and Senior Researcher at the Danish Institute for International Studies. She is currently a Visiting Professor at Yale University.
She specializes in the areas of migration, smuggling, trafficking, and the sex industry. She works and film in migrant communities, border areas, red-light districts, and along migrant routes in West Africa, Asia, Europe's southern border, and Denmark.
Plambech's current research deals with women arriving as undocumented migrants from and through Africa to Europe across the Mediterranean. In particular, she engages with the contemporary "European migration crisis" concerning the urgent issue of women as refugees and migrants.
With the multi-award-winning films Heartbound and Fra Thailand til Thy, Sine Plambech stepped firmly onto the international documentary film scene.
Sine is an avid public speaker, invited to speak at institutions such as Harvard, Yale, Brown, the University of London, Columbia University, and several Danish institutions. Her work is featured in a variety of popular media outlets, such as the New Yorker, BBC, Le Monde, and Deutsche Welle.
She dedicates her time to research, filmmaking, and social justice movements on the rights of migrants, women and sex workers.
Sine welcomes invitations to speak and screen films, in addition to interview requests.
Set up a time to chat with Dr. Sine Plambech about your upcoming project: Let's talk
Senior Researcher, DIIS – the Danish Institute for International Studies
Visiting Professor, Yale University, New Haven, Connecticut, USA
Visiting Professor, Columbia University, New York, USA
Head of a research project on human trafficking, United Nations, Bangkok, Thailand.
PhD in Social Anthropology. University of Copenhagen & DIIS, Denmark
MA in Social Anthropology, Lund University, Sweden
MA Fellow, University of California, Santa Cruz
Diploma in Journalism, Danish School of Journalism, Aarhus, Denmark
BA in Social Anthropology & International Development, Lund University, Sweden
SELECTED AWARDS & NOMINATIONS
The Carlsberg Monograph Fellowship
Sapere Aude Talent Award, Danish Research Council
Bodil Prisen, Nominated, Best Documentary
Statens Kunstfond - Danish Arts Foundation's Special Award for Ethnographic Film
American Anthropological Association's Film Award
The British Royal Anthropological Institute's Film Award
Danish Association of Ethnographers Communication Award
The Golden Eye Award, Zürich International Film Festival
Dublin International Human Rights Film Festival, Best Feature
Budapest International Film Festival, Best Feature
Docville International Film Festival, Belgium, Best Feature
DOCNYC - Documentary Film Festival – New York City, Nominated, Best Documentary